I am Theavy CHHY who peruse master's degree at National University of Battambang (NUBB), Cambodia, majoring sustainable ecosystem management (SEM). I am really delight and appreciated that I have been selected from the project to intern at the Centre of Excellence in Environment (CoEE) under the National University of Laos, Laos PDR for three months. Being at CoEE, I have learnt and gained new knowledge and practical skill by guiding from Dr. Santi and the staff at the center. So then, let me bring you to further detail on what I have been doing during these two months, April and May.
For April
On 3rd May, the staff at the center was warm greeting us and introduce about their center as well as toured us around the university. We also helped them to organized the workshop which will happened on 4th. We joined the workshop on "Water resource management and challenges in Southeast Asia". It's quite interesting due to many professional Dr. from other country shared their experience and future work plan. After the workshop, on 10th, a small meeting was organized by the CoEE for us to give the presentation on our background, experience, and what we are interested to research. When we ended the presentation, Dr. Santi gave us with the helpful comments and good suggestions. He did give us some task to do as well.
On the third week of April, we were able to use 3M Petrifilm count plate (REC) and machine reader. It is a specialist machine, apply to enumerate bacteria colony (E. coli and coliform); provide useful information such as table and graphic of the result. To be more clarify on the machine, practical skill is needed. As a-result, we went to take water sample in the lake behind the center to do the small experiment on determination of bacteria colony. In the laboratory, first, we prepared 1ml of water sample without dilution (1:1) then put onto the 3M Petrifilm Rapid E. coli/Coliform count plate with label. Next, we incubated at 35°C for 23h. After incubation, we entered the plate into the machine, count the colony and provide with accurate data. The result showed that Total coliform is more abundant rather than E. coli. Tap, drinking, and ground water were also tested to determine the bacteria by using 3M Petrifilm. For the result, we didn't find any present of the bacteria colony in both tap and drinking water while moderately bacteria colony present in ground water. We as well be able to operate biochemical oxygen demand (BOD) by guiding from Dr. Santi and read the manual. Water sample were prepared and incubated at 20 °C for 5 days, but our first experiment was failed.
On the fourth week of April, we took water sample from the previous lake we did for determination bacterial colony. But we prepared water sample for testing in different way: one without dilution (1:1), one with dilution 1:5 (1 ml of water sample + 4 ml of DI water), and another one with 1:10 dilution (1 ml of water sample + 9 ml of DI water). Then incubation at different temperature one at 37°C and one at 42°C. We diluted the water sample in order to achieve quantifiable bacteria colony because when the colony greater than 150 the 3M machines' unable to count. For temperature, we did in order to find other colony of bacteria besides E. coli and Total coliform. At the same time, we tried again on BOD with different saturations 30mn, 1h, 1h:30mn, 2h and the last one no saturation in order to find which method in suitable. Incubation was done as previous time. But this time the result is not good. We are going to try again on May. Besides, Multi-water parameter is one of the machines that we able to use. It is vital parameter which provide fast result about the environmental variables.
For May
On the 1st week of May, we discussed on specific topic, as a-result we came up with one interesting topic in title "The Assessment of microorganism (Escherichia coli and Total coliform) and Biochemical Oxygen Demand in domestic wastewater in Vientiane city, Laos PDR". The aimed of this study is to i). identify factor determining the present of E. coli and Total coliform, ii). quantify the relationship between E. coli and Total coliform with Biochemical Oxygen Demand (BOD), iii). assess the current status of water quality in domestic wastewater in Vientiane city. At the same week, we learnt how to use UV-Vis spectrophotometer XD700, and water purification system.
On the 2nd week of May, we tested BOD again but use just only DI water. For each bottle, we put 157 ml of DI water and add 5 drops of nutrification inhibitor B and 4 drops of potassium hydroxide solution 45%, then incubated at 20°C for 5 days. The result is better than before. In addition, we as well learnt how to compute chemical oxygen demand (COD) and how to dilute sulfuric acid (H2SO4) for determination COD in water sample. We prepared low COD solution with 150ppm for 4 tubes. To reach 150ppm, H2SO4 diluted from 97% to 82% for 10.80ml (9.12ml of H2SO4 and 1.68ml of DI) and add 1.2ml of 1500ppm. It is dangerous acid; we must be careful. After dilution, water sample have been prepared and put in Thermoreactor RD 125 at 150°C for 120mn. Then we keep it cool to decrease temperature until <60°C, read the result using Photometer MD 600 and UV-Vis spectrophotometer XD700.
On the 3rd week of May, we tested water turbidity using turbidimeter TB211 IR and applied water colorimeter for testing color of water. At the same week, we prepared chemical and materials for field work collection. Field observation was done before we go to collect the sample. During observation, we applied water parameter to measure some variables such as dissolved oxygen, pH, water temperature, total dissolved solid, electronic conductivity, salinity, and ORP as practical skill after theory.
On the 4th week of May, we took sample from 5 difference sites in Vientiane city, and conducted water parameter for environment variables. In addition, we learnt how to operate Ion Chromatography (IC) for detection and quantify the amount of Ammonia, Chloride, Nitrate and another anion and cation by guiding from Dr. Santi.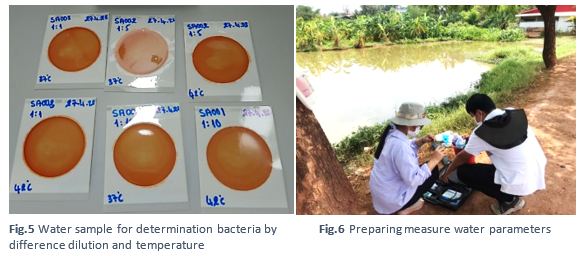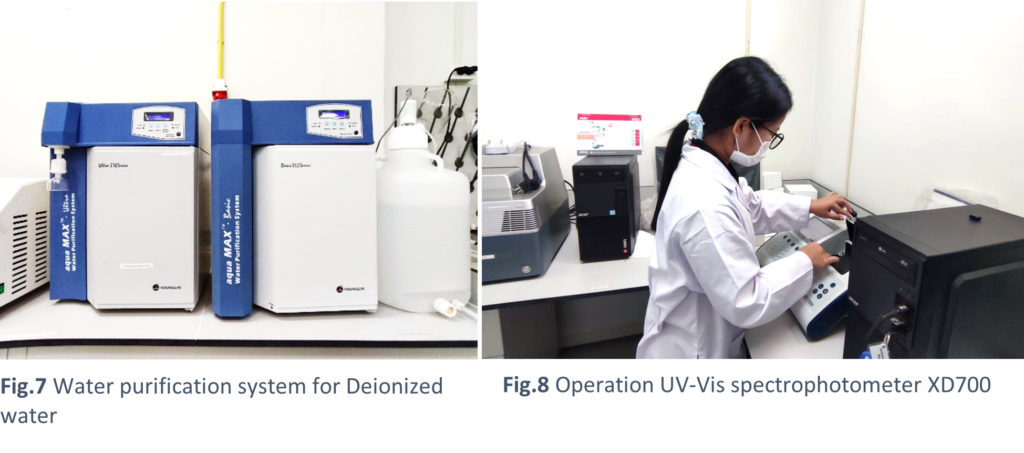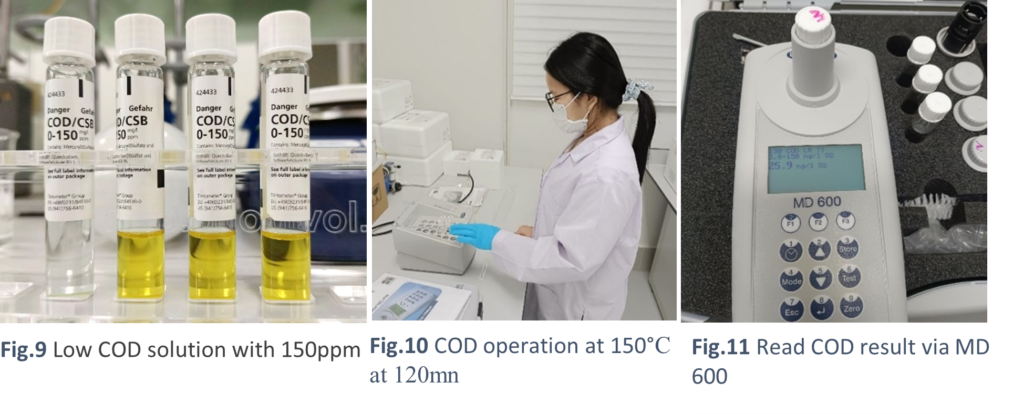 More info here.
INOWASIA is an Erasmus + Capacity Building Higher Education project that promotes a joint action of 11 organisations across 5 countries (Cambodia, Laos, Vietnam, France and Spain) to train a new generation of water professionals in Southeast Asia. More info