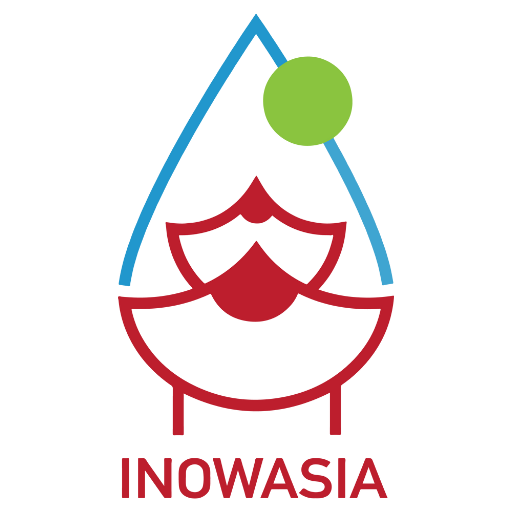 INOWASIA APC for future dissemination
The Academic and Professional Committee (APC) of the #INOWASIA Erasmus+ project is enriched now of 37 members.
The Academic and Professional Committee's main purpose is to enhance the integration of the project stakeholders, and to oversee the project activities from an academic and professional point of view, in order to obtain a multidisciplinary perspective. The Committee is made up of the full partners (11), the former associated partners (15) and some relevant stakeholders who joined the project (22).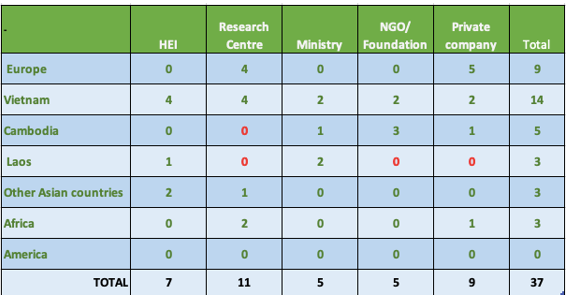 The APC members are mainly from Southeast Asia, notably from Vietnam. Then 5 private companies from Europe have joined INOWASIA network.
The dissemination activities for the future of INOWASIA purpose will take place amongst all he APC members.
The main target groups are:
Students: they need an integrative vision of water resources management with PBL tools.
Academic teachers: they need innovative tools to prepare future professionals with competences and skills demanded by the labour market
Scientific and technical staff: they need internationalization and competitiveness of their Research Centres to have access to international research funds. And to implement innovative water research projects. The staff of water related laboratories needs knowledge update.
Water professionals: they need decisive future professionals that bring innovative ideas and effective solutions to complex water challenges in SEA countries and world-wide.
Universities: they need the modernization of graduate and postgraduate water programmes by supplementing innovative tools and sustainable values, in accordance with EU and international standards. They also need the internationalisation of the institutions in order to attract international talent.
It's not too late to join us within the APC:
Fill in the form or contact us at info@inowasia.com
Andy all stakeholders concerned by innovative education for water related jobs are invited to participate in any of the two grand finale events of INOWASA in Cambodia in November 2023.
The first in Phnom Penh is more related to the INOWASIA Academic and Professional Committee, and we expect some face to face and some virtual attendants.
The second one, in Siem Reap, is more scientific, but there are some sessions and roundtables to discuss about the main topics covered in INOWASIA.
Please feel free to attend and participate wherever you are more interested or wherever you feel more comfortable. For us is very important to show the involvement of relevant international stakeholders in the project, and the potential impact on Southeast Asia
To register :
https://inowasia.com/final-event-cambodia/
AGENDA:
https://inowasia.com/final-event-cambodia/#:~:text=agenda%2C%0Aplease%20visit%3A-,DRAFT%20AGENDA,-To%20register%20for
Sources: https://inowasia.com/
INOWASIA is an Erasmus + Capacity Building Higher Education project that promotes a joint action of 11 organisations across 5 countries (Cambodia, Laos, Vietnam, France and Spain) to train a new generation of water professionals in Southeast Asia. More info
This project has been funded with support from the European Commission. This publication reflects the views only of the author, and the Commission cannot be held responsible for any use which may be made of the information contained therein.
Project Number: 619225-EPP-1-2020-1-ES-EPPKA2-CBHE-JP
All Rights Reserved by INOWASIA 2021