On July 7, three students doing internships in Asian partner universities attended their mid-term evaluation.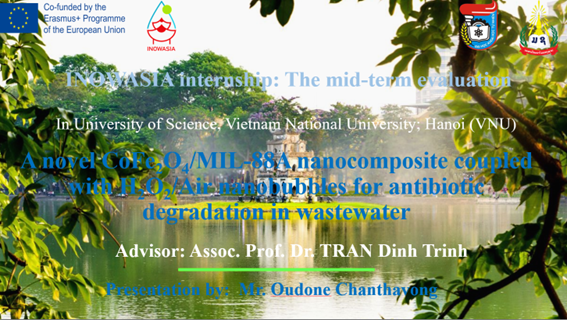 The jury was composed of:
Magali Gerino, Toulouse III University
Lou Ackermann, Project manager at the Toulouse III University
Antonina Torrens Armengol, Fundacio Solidaritat
The 3 students that were present for this evaluation were:
Kim NGUYEN and My VO from Can Tho University, doing their internships at Souphanouvong University in Luang Prabang.
Oudone CHANTHAVONG from the National University of Laos, doing his internship at the Vietnam National University in Hanoi.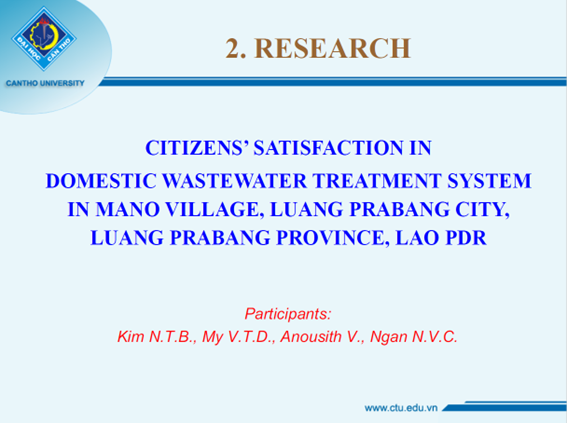 The goal of this evaluation was to ensure that the students were learning, experimenting, and responding to their internship's objectives. They all prepared interesting presentations and explained during 10-15 minutes their activities in the laboratories and on the field. Most students work in the field of water quality, but they also work on all water-related issues. Some of them participated to seminars and workshops and visited different research laboratories. The jury asked questions to the students to assess their knowledge on their research.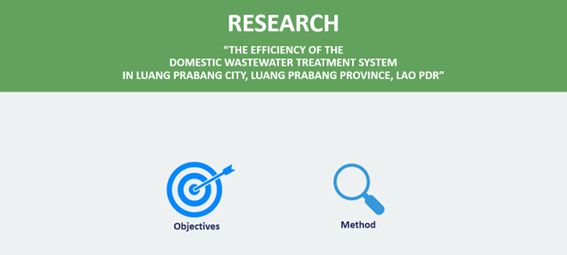 INOWASIA is an Erasmus + Capacity Building Higher Education project that promotes a joint action of 11 organisations across 5 countries (Cambodia, Laos, Vietnam, France and Spain) to train a new generation of water professionals in Southeast Asia. More info