From April 1 to 7, the INOWASIA steering committee hold in Laos for its third biannual meeting. All the INOWASIA partners were there. The first part of the week was dedicated to NUOL activities :
https://inowasia.com/the-inowasia-third-biannual-meeting-in-laos-the-first-part-within-nuol/
The second part of week (from 5th to 7th April) was organized by the SU's team, as following.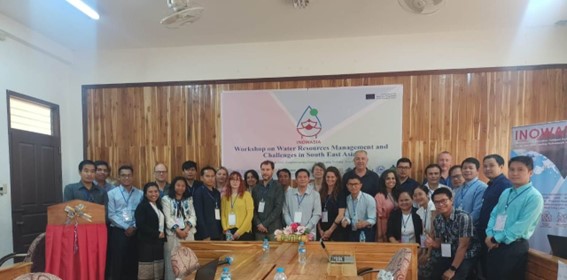 SU's local partners introduction to INOWASIA team
On 6th April, the INOWASIA team from SU have organized a half day seminar to introduce their local partners dealing with water quality, water management and sustainable environment.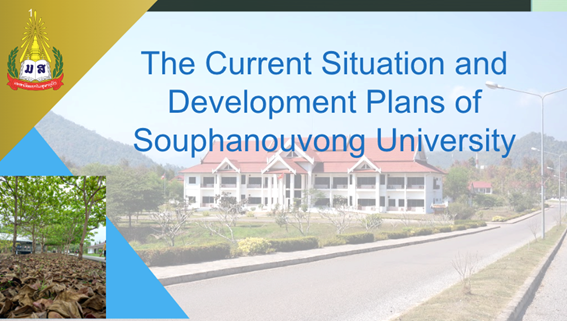 Field visit of a long-term watershed observatory from IRD and NAFRI
The last day, the INOWASIA group has got the opportunity to visit the long-term M-TROPICS Observatory from IRD and NAFRI, located at Houay Pano Village in northern Lao PDR (19.85°N 102.17°E) within he Mekong River.
Houai Pano experimental watershed is a successful example of long-term scientific activities within the involvement of local people and local institutions.
Since 1998, the Houay Pano site aims at assessing the long-term impact of the conversion of traditional slash-and-burn cultivation systems to commercial perennial monocultures such as teak tree plantations, on the catchment hydrological response and sediment yield. The instrumented site monitors hydro-meteorological and soil loss parameters at both microplot (1 m2) and small catchment (0.6 km2) scales. The monitored catchment is part of the network of critical zone observatories named Multiscale TROPIcal CatchmentS (M-TROPICS). The data shared by M-TROPICS in Houay Pano are (1) rainfall, (2) air temperature, air relative humidity, wind speed, and global radiation, (3) catchment land use, (4) stream water level, suspended particulate matter, bed particulate matter and stones, (5) soil surface features, and (6) soil surface runoff and soil detachment. The dataset has already been used to interpret suspended particulate matter and bed particulate matter sources and dynamics, to assess the impact of land-use change on catchment hydrology, soil erosion, and sediment yields, to understand bacteria fate and weed seed transport across the catchment, and to build catchment-scale models focused on hydrology and water quality issues (Boithas et al, 2021).
The dataset may be further used to, for example, assess the role of headwater catchments in large tropical river basin hydrology, support the interpretation of new variables measured in the catchment (e.g., contaminants other than faecal bacteria), and assess the relative impacts of both climate and land-use change on the catchment.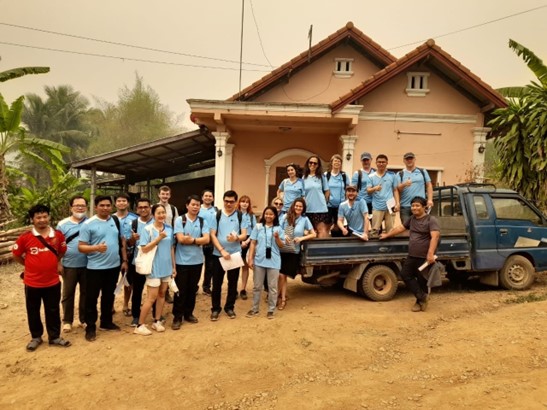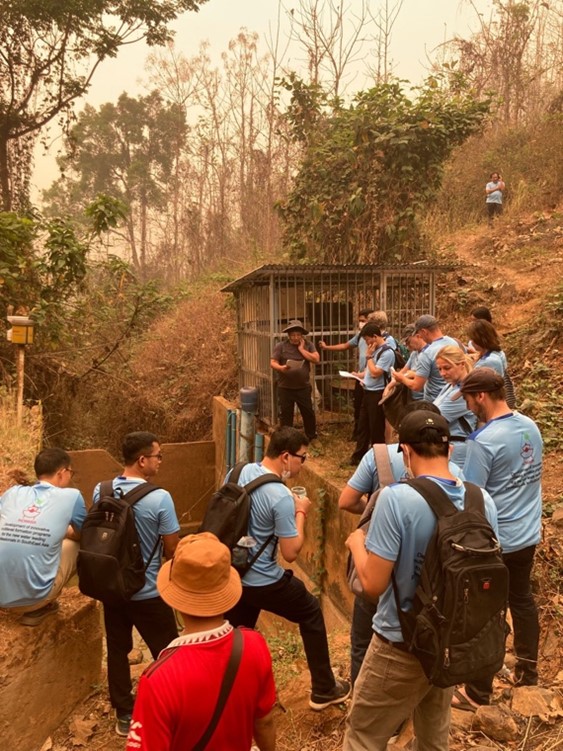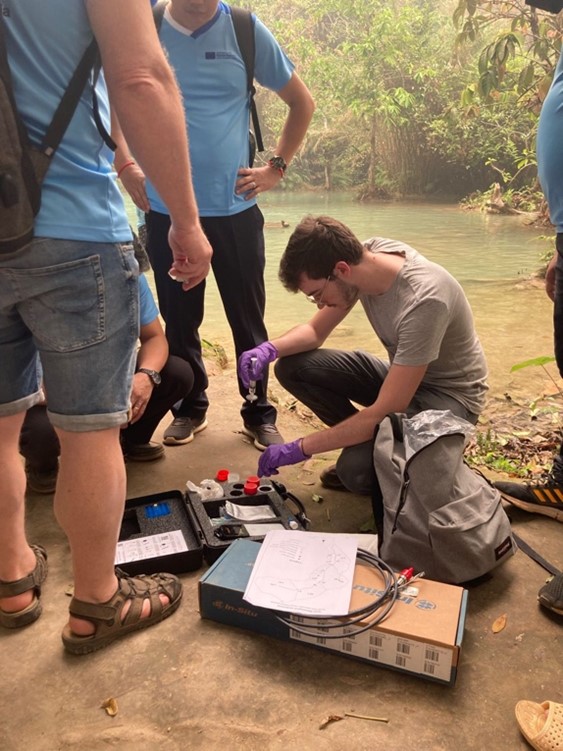 The group visit was also the opportunity to practice some field measurements of surface water quality, and to promote the advantages of long-term field survey such as Living-Lab approach.
INOWASIA is an Erasmus + Capacity Building Higher Education project that promotes a joint action of 11 organisations across 5 countries (Cambodia, Laos, Vietnam, France and Spain) to train a new generation of water professionals in Southeast Asia. More info