Souphanouvong University (SU)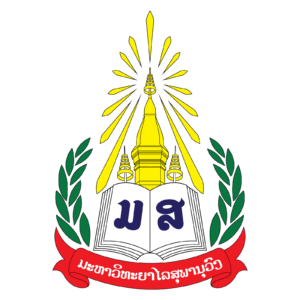 SOUPHANOUVONG UNIVERSITY (SU)
Souphanouvong University (SU) was established in accordance with the Prime Minister, decree No. 169/PM, dated 4th November, 2003 as a national university in Luang Prabang. SU officially held an inauguration ceremony on 5th November, 2003 as the Luang Prabang branch of the National Univiversity of Laos. According to the Decree on the organization and function of SU No. 099/PM dated 3rd April 2009. SU is one of five public higher education institutions in Lao PDR. It is a national education and cultural center supervised by the Ministry of Education and Sport with the main focus of the Northern provinces. Its role is to conduct educational activities in various fields. To achieve this, SU needs to produce the qualified academics, experienced researchers and professional scientists to conduct scientific research, preserve and promote the fine art and culture of the nation and the Lao multi-ethnic people, and provide academic services to the society. There are two campuses: the main campus's area of 108 ha, consist of five faculties and all main offices. This campus located in Ban Donemai (Donemai village), has a distance of 9 km from the center of the town on the 13th Northern National Road. Another campus, becoming the Faculty of Education, it is located in Ban Nasangveuy (Nasangveuy village) with area of 2 ha. Luang Prabang city with the recognition of UNESCO as world heritage city for traditional culture, history and sculpture.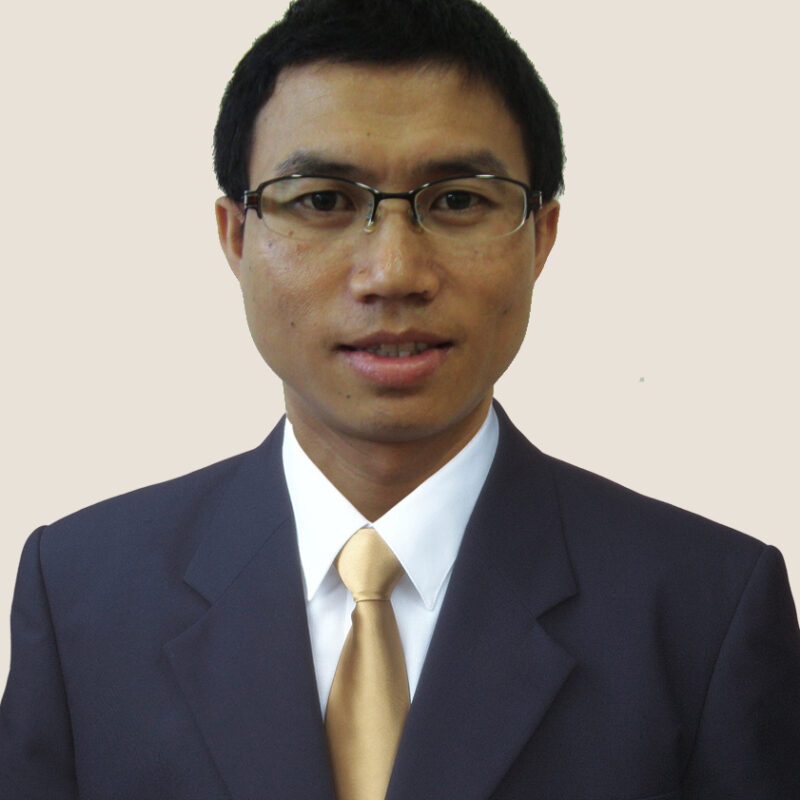 Bounmy KEOHAVONG
Graduated his doctoral degree in animal science from the Republic of Korea, Dr. Bounmy KEOHAVONG is currently working as the director of Scientific Research and Academic Services at Souphanouvong University. As a director, his main responsibilities are creating, improving, and developing research roles, strategies and policies, also establishing Souphanouvong Journal "Multi-disciplinary Journal of Souphanouvong University", which had been registered with ISSN 2521-0653. In addition, from 2017 to present he serves as an Editorial Board Committee of PSAKU International Journal of Interdisciplinary Research (PSAKUIJIR), Kasetsart University, Thailand and Scientific Journal of National University of Laos. He has also been chairing and co-chairing international and national research conferences.
Expertise in Animal Science, Dr. Bounmy Keohavong has been appointed as a full time lecturer at Department of Animal Science, Souphanouvong University. He teaches Poultry Science, Monogastric Nutrition, Animal Feed, Processing and Biotechnology, and supervises both undergraduate and graduate students. During his teaching assignment, he has developed several text books including Poultry Production, Animal Feed Processing, Monogastric Nutrition, and Animal Feed Science and Lab, these were funded by KOICA and university. From 2013-2017, Dr. Bounmy Keohavong was assigned to be a National Specialist: Safety of Animal Feed - A8 project, he was responsible for training of the regional staffs for sampling the feeds, possibly containing critical components, assisting in implementation of the annual testing program, and training of provincial/border staff in sample collection and submission. In 2006, he served as a full time consultant at Farming Systems Research/Extension, Lao-Swedish Upland Agriculture and Forestry Research Program, Northern Agriculture and Forestry Research Center, Luang Prabang, Lao PDR. Furthermore, he worked as a full time research associate at Institute de Recherché pour le Développement, Luang Prabang, Laos from 2003-2004.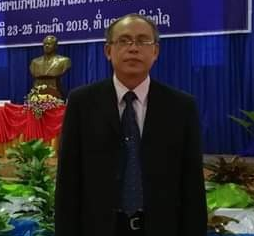 Vixay CHANSAVANG
Assoc. Prof. Vixay CHANSAVANG is the president of Souphanouvong University.Prior to his appointment, he had been working as the acting president for a few years and as vice president of academic affairs for several years. His Associate Professor position was awarded by the Lao Prime Minister in the field of engineering in 2006.
Besides his extensive leadership and management experience, in 2006-2010 he led his research team working on waste water and sanitation with AIT.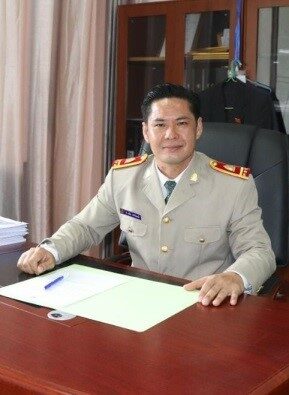 Soulideth KEOBOUALAPHET
Dr. Soulideth KEOBOUALAPHET is the vice president of research and postgraduate studies at Souphanouvong University. Prior to his promotion as a vice president, he had been working as the dean of Language Faculties. He graduated with his Phd degree in Human Resource Development from abroad.
He was involved in many different projects funded by local and international organizations. One of the Erasmus+ projects he worked on as a researcher was Building Social Research Capacities in Higher Education Institutions in Lao PDR and Malaysia (BRECIL) from 2018-2020. His research interest is quality in teaching languages, and he is positive about multidisciplinary research.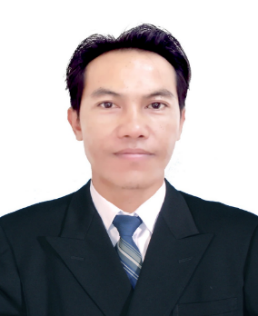 Vongpasith CHANTHAKHOUN
Dr. Vongpasith Chanthakhoun, the current Dean of the Faculty of Agriculture and Forest Resources at Souphanouvong University, Laos. He holds a PhD degree awarded by Khon Kaen University, Thailand. His lectures cover courses such as Experimental and Analysis Design, Nutrition, and Analysis Design Thinking and Planning. He has extensive experience in creating and innovating academic activities and study programs.
His research interests are in animal nutrition, food safety and environmental conservation, particularly biogas and rural development (He was awarded Lao Scientist 2021 (Rankings for Scientist) as follows: level 1 of Souphanouvong University, 3 of the country, 96,755 of Asia, and 450811 world level by the Alper-Doger Scientific Index of publications as shown at Google scholar on Citations). He has experience working with national consultants on SPS projects in Laos, funded by ADB, the ForHeal project, funded by the Erasmus+, and the FRAME project. He also coordinates several activities in R&D projects focused on natural resource use to increase the income of smallholder farmers.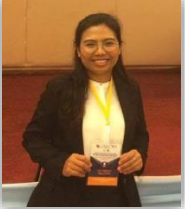 Timnoy SALITXAY
Dr. Timnoy SALITXAY, is currently deputy director of the Laos-Korea Business Incubating Center (LKBIC) at Souphanouvong University (SU). She received her doctoral degree in Bio-Health Technology from Kangwon National University (KNU), South Korea in 2016. She is now focusing her research on the bio-health approach, functional properties of plants, bio-food products development, and sustainable agriculture approach. She has contributed as coordinator in international research projects: Laos-Korea Science and Technology Center (LKSTC) 2019 on agro-food product development, The Korean National Commission for UNESCO (KNCU) 2017,2018,2019,2020 on Craft Design for Sustainable Development Programme, Korean Foundation for International Cultural Exchange (KOFICE) 2020 on strengthen the development capability of cultural products based on traditional crafts in Laos. She is joining a research project funded by ADB, Wonders International (Korea) specializing in empowering the development capacity of bio-food product development, supervising bachelor students' research and thesis, contributing as a full time lecturer in the faculty of Agriculture and Forest Resources (FAF) SU, teaching medicinal plants, veterinary medicinal plants, organic agriculture, mushroom cultivation, agro-entrepreneurship, gender role in development, and some alternative and sustainable agriculture related subjects, and being involved as a committee member of scientific research in SU and SU Women Committee.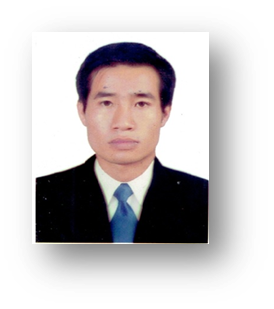 Anousith VANNAPHON

Dr. Anousith VANNAPHON, is working at Souphanouvong University, Faculty of Agriculture and Forest Resource, Department of Forest Resource. The lectures he gives are Watersheds Management and Forest Management and Environmental Impact Assessment. He received his master's degree in Environmental Science from the University of Natural Science, Vietnam National University. His research with UDON THANI RAJABHAT University was focused on the Luang Prabang World Heritage Site: Potentials for entering the ASEAN community in 2012-2013 and Research on Evaluating the impact of some indicators of domestic effluent on the quality of the Khan River, Luang Prabang Province, 2016. Research with Ground water quality analysis in faculty of agriculture and forest resource's campus to produce Doksiew drinking water 2020.
He has experience as a researcher of project Development of innovative multilevel formation programs for the new water leading professionals in Southeast Asia – Inow Asia co-financed by Erasmus+ Capacity Building in Higher Education, Call EAC/A02/2019 - Selection Year 2020. Within last 3 years, he has also worked on the FARFORM EU project. The field work was concerned with carbon scene, a tool to quantify ecosystem carbon in land use scenarios. Another project he experienced was FORHEAL, co-financed by the Erasmus+ EU Programme, aimed at strengthening the forest-related higher education system in Laos and Forests, Climate Change Mitigation and Adaptation: Higher Education Cooperation in the Mekong Region and Working with Forests, Climate Change Mitigation and Adaptation: Higher Education Cooperation in the Mekong Region (FRAME) Project Capacity Building in higher education by Erasmus+.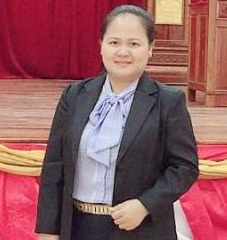 Sommay SILIVANH
Sommay SILIVANH, is currently working as the head of the research division at the research and academic service office at Souphanouvong University. She graduated with her master's degree in applied mathematics at the National University of Laos.
Working in the research office, she has been involved as a trainer in research for SU faculty members. She is also involved in different research projects conducted by SU researchers. Her research interest is in mathematics teaching.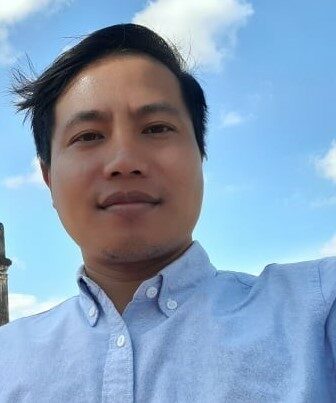 Vikate PHANNALATH
Vikate PHANNALATH, is the Acting Deputy Head of Academic Affairs at Souphanouvong University's Faculty of Education. He is also a full-time lecturer in English teaching and education. He was involved as a team member of the Erasmus+ Project Building Social Research Capacities in Higher Education Institutions in Lao PDR and Malaysia (BRECIL) from 2018-2020.
His research interest is in inclusive education. He has participated as a research team member and trainer in this field for several years. In 2015, he initiated the Let's Include All Project to raise awareness, promote and train young student teachers to become future inclusive education ambassadors. His Inclusive Education Project has been funded by local and international organizations.