National University of Laos (NUOL)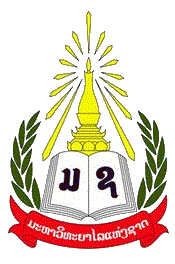 NATIONAL UNIVERSITY OF LAOS (NUOL)
The National University of Laos (NUOL), established on 5 November 1996, is the first comprehensiveor full-fledged university in the history of Lao PDR. Currently, NUOL comprises of 13 Faculties, 2 Institutes, 1Centre Library, 3 Center, 1 Hospital, 11 Offices and 1 School for Gift and Ethnic Students. The NUOL's mission is to meet Laos' development in a suitable, efficient and equitable manner. Research is one of the NUOL prioritized mission as to assist NUOL to become the leading education center and qualified research to fulfil regional and international ethical standards. Although the NUOL has been founded for over a decade, it has already developed an intense activity in the field of international cooperation. It is thus now in relation with a number of institutions worldwide.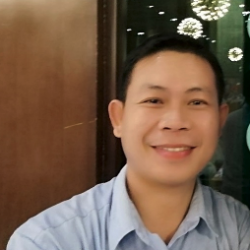 Santi KONGMANY
Dr. Santi is currently the director of the Center of Excellence in Environment (CoEE) at National University of Laos (NUOL). His major is chemistry. He got a doctoral degree on Quantum and Radiation Engineering from Osaka Prefecture University (OPU) in Japan, where he focused on utilization of advanced oxidation processes through UV, Sunlight and Co-60 gammar-ray irradiation for treating expected-emerging industrial wastewater. Moreover, Dr. Santi is also specialise in water quality monitoring and analysis, chemical analysis instrumentation. Air pollution and air quality control, renewable energy, natural products and bioplastics also interest him for researches. Dr. santi is also specialise in food safety, particulary pesticide residue analysis in food. He is currently the main focal point for Lao PDR in ASEAN Risk Assessment Centre for Food Safety (ARAC). Furthermore, he is currently the leader of Asian Network of Research on Food and Environment Contaminants (ANFEC) under International Science programme (ISP) based in Uppsala University, Sweden.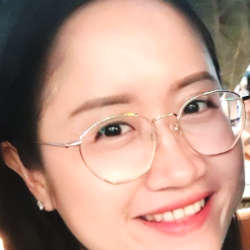 Mrs. Soulichan LAMXAY
She is a lecturer at Faculty of Environmental Sciences, National University of Laos. Graduated on Environmental Science, Faculty of Environmental Science, National University of Laos (2008) and Master on Environmental studies, The University of Tokyo (2013). She is now teaching on subject called "Basic of Environmental science " and "Water resource and Environment " for more than 10 years. Apart from her teaching, she is also in charge of Vice head of Research science and Academic Service Division at Faculty of Environmental Sciences, National University of Laos.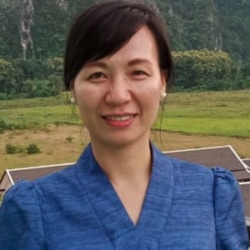 Vanseng CHOUNLAMANY
Dr. Vanseng CHOUNLAMANY is currently a Vice Dean of the Faculty of Natural Sciences at the National University of Laos. Her main responsibilities are the development and management of research and expansion of international collaborations. She served as Head of the Department of Chemistry before taking over the vice deanship. She is a specialist in environmental chemistry and analytical chemistry. She received Ph.D. in environmental engineering from the University of the Philippines in 2014 for her research on water quality of rivers contaminated by landfill leachate. She was a research fellow at Korea University in 2010 conducting research on industrial wastewater treatment. Dr. Chounlamany contributed to the development of the chemistry master's programme and teaches courses in analytical chemistry and water quality analysis. She is also involved in food contamination research and supervises several master's thesis.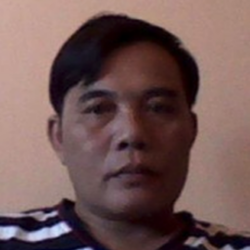 Chanda VONGSOMBATH
Assoc. Prof. Dr. Chanda VONGSOMBATH is currently Acting Dean of the Faculty of Environmental Sciences at National University of Laos.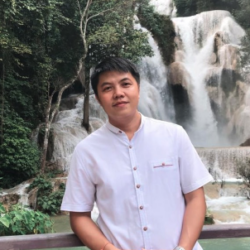 Davone KEOMANY
Dr. Davone KEOMANY is currently Deputy Head of the Department of Environmental Sciences, Faculty of Environmental Sciences, National University of Laos. Graduate in Chemistry from University of Laos (2005); Master in Chemical Engineering at King Mongkut's University of Technology Thonburi; Thailand (2011) and PhD on Chemical Engineering from Burapha University Thailand (2016). He working on the field of water quality, surfactants, Life cycle assessment (LCA), carbon footprint and Environmental Impact assessment (EIA)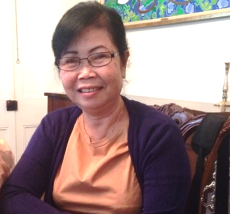 Niane SIVONGXAY
Assoc. Prof. Dr. Niane SIVONGXAY is currently the Director of the SEAMEO Regional Centre for Community Education Development, Ministry of Education and Sports, Lao PDR. Her major is biologist. She received bachelor and Master degrees in Biology from former Soviet Union (USSR) and received Ph.D. from Khon Kaen University in Thailand. She is specialist in zooplankton and work as National Expert on zooplankton for Ecological Health Monitoring in the Lower Mekong river Basin and it's tributary. She also interested research in the field of Reptile and Amphibian in Lao PDR.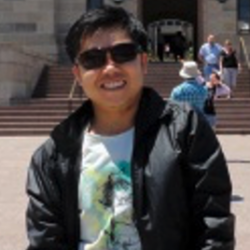 Toby XAIXANIHT
Mr. Toby XAIXANIHT is the Deputy Head of Postgraduate Curriculum Division in the Office of Postgraduate Studies at National University of Laos. His major is Teaching English as a Second Language. He is also an English teacher for the Faculty of Education and the Faculty of Environmental Science. He got Bachelor Degree in English Teaching in 2003 at Faculty of Education, National University of Laos. In 201, he got a Master Degree (Master of Teaching English as a Second Language, MTESOL) at Flinders University, South Australia, Australia.