National University of Battambang (NUBB)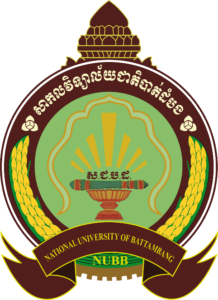 NATIONAL UNIVERSITY OF BATTAMBANG (NUBB)
The National University of Battambang (NUBB) was founded by SAMDECH KROLAHOM SAR KHENG, Deputy Prime Minister, Minister Of Interior, in 2007 with the vision of providing opportunities to students living in rural areas, especially in north-western Cambodia. These opportunities include access to higher education and services that contribute towards the development of their individual careers as well as to that of local communities while at the same time reducing the knowledge gap between the rural and urban population.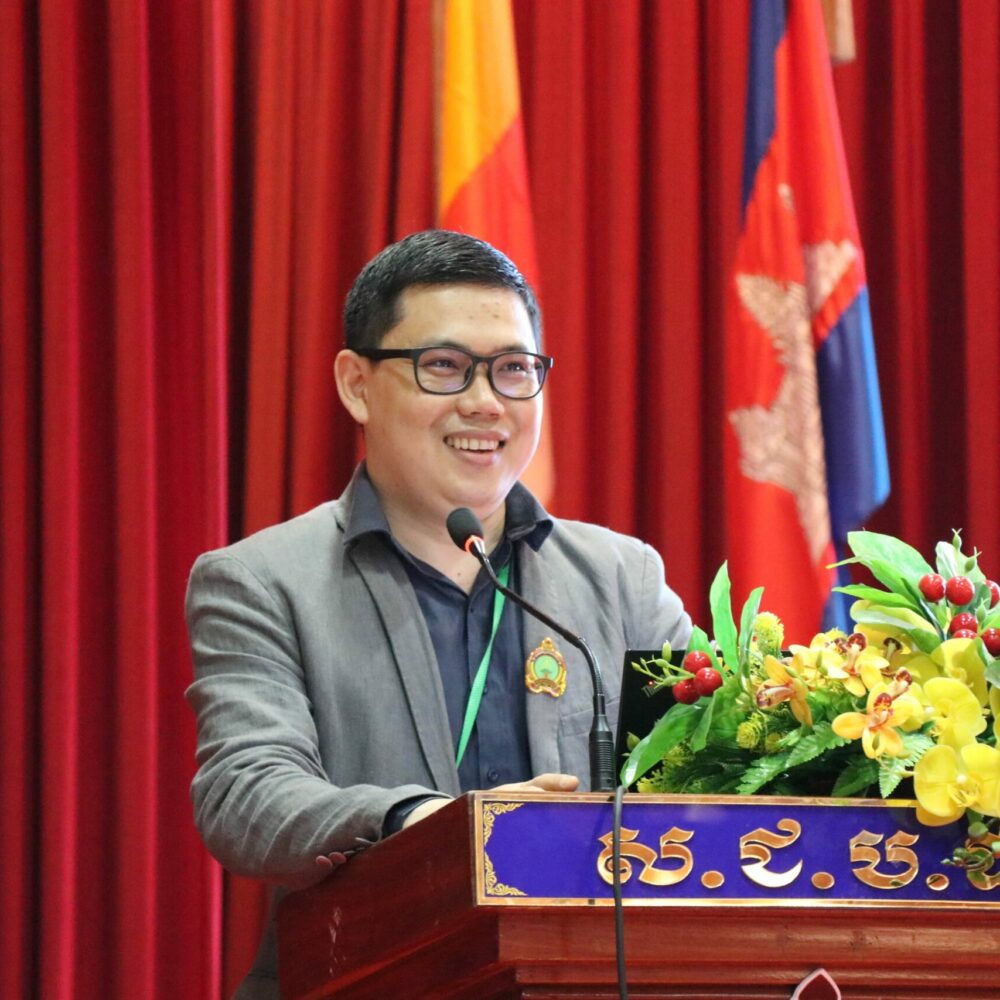 Dr. Ratha CHEA
Dr. CHEA is currently Dean of Graduate School at the National University of Battambang (NUBB), Cambodia. He earned his Master of Engineering in hydrology from National Polytechnic Institute of Toulouse (INPT) in France in 2012 and received his PhD in aquatic ecology in 2016 from University of Toulouse 3-Paul Sabatier in France. His current fields of studies covers water quality, ecology of freshwater fish and food web ecology in the hotspot zones of biodiversity, i.e. the Lower Mekong Basin and Tonle Sap Great Lake in Cambodia, in the context of global changes focusing on patterning and prediction using dynamic and stochastic models to understand the biological responses of aquatic communities to multiple environmental stressors. He is interested in particular how the ecosystems function and put these scientific understandings into management and conservation practices. Dr. Chea has been working as team leader, coordinator in various development projects and capacity building projects (Erasmus+ CBHE & Erasmus Mundus), working with governmental institutions, local communities, NGOs, international organizations and universities. Dr. Chea is former joint-coordinator of CONSEA project and local coordinator of serval Erasmus+ projects (GREENCAP, IND4.0 and INOWASIA) and used to be PI of TLSCC project (2013-2017) funded by Belmont Forum (1.54 M USD) working in Tonl Sap Lake Cambodia and co-PI of many development projects funded by international funding agencies (i.e. World Bank, JICA, ADB). Besides, Dr. Chea is the main organizer of the first International Symposium in Flood pulse Ecosystems (ISFE), which was organized in Siem Reap Cambodia (120 participants) and Guest Editor of the Special Issue on "Tonle Sap Flood Pulse Ecosystem" in the journal of Ecological Modelling. Last but not least, Dr. Chea has established the 1st research group on freshwater ecology at NUBB, where he has supervised many graduates (PhD and Master) and undergraduates and publhished many outstanding resaearch papers contributing to the sustainable mananagment and conservation of fishery resources in Cambodia and Mekong region.
Dr. CHEA is the scientific coordinator of INOWASIA, who leads and coordinates all project activities to meet the project outcomes.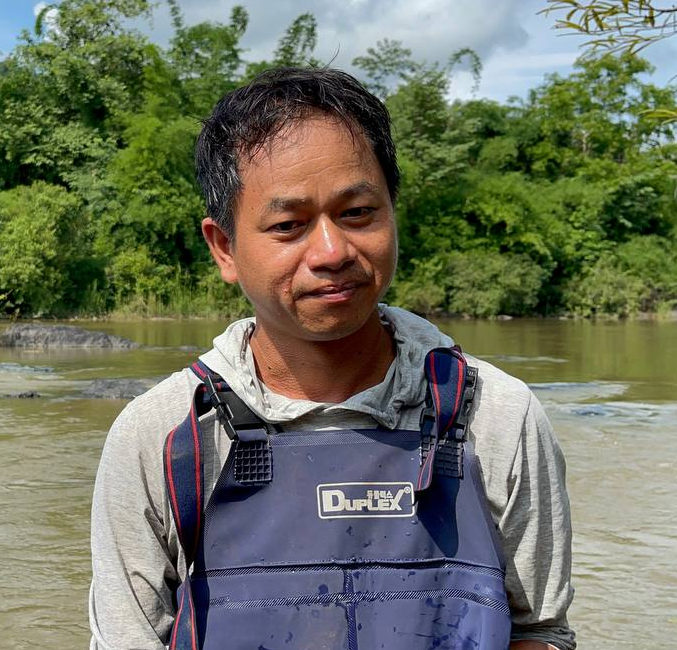 Socheat CHREA
Mr. Socheat CHREA is currently vice-dean of faculty of Sociology and Community Development. He graduated his bachelor degree of geography from Royal University of Phnom Penh (RUPP) and earned his master degree in management from National University of Battambang (NUBB). Currently, he is Ph.D. candidate working on ecological assessment of river health ecosystem using benthic diatoms. Mr CHREA has an extensive experience on diatom identification and used to participate many advanced training courses on ecology of macroinvertebrates, cyanobacteria in various European universities such as Ghent University (Belgium), University of Paul Sabatier (France). Beside research work, Mr CHREA teaches undergraduate students on Geographic Information System (GIS) subject and he is working on the establishment of benthic diatom catalog and has written several manuscripts on water quality assessment and management.
Mr CHREA assists the scientific coordinator for the INOWASIA implementation, particularly WP2 and WP3 on the development of water related module and living labs at NUBB.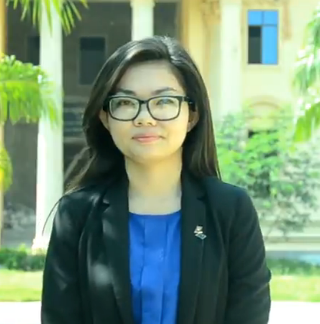 Solida TAN
Mrs. Solida TAN is director of International Relations office at the National University of Battambang (NUBB), Cambodia. She earned her bachelor degree in Economy from the University of Sannio in Italy in 2014, and received her Master's degree in Management Information System (MIS) in 2016 from University Paul Sabatier- Toulouse III in France. Her current field of studies comprise the Management Information System (MIS), knowledge management, Internationalization and Financial management. Mrs. TAN has been contributing her knowledge and competences in leading groups and coordinating in Erasmus+ capacity building projects such as CONSEA (2013-2017), GREENCAP, IND 4.0, and INOWASIA. She is currently submitting another two projects to PHC TONLE SAP 2022 and Erasmus + credit mobility 2022. Last but not least, Mrs. TAN had some notable professional experiences in AIRBUS company and WiSEED start-up focusing on MIS for human resources management and Financial management.
Mrs. TAN is the local project manager who is responsible for all administrative work.
Fazy MAN
Mr. Fazy MAN is currently a staff member in the International Relations Office at the National University of Battambang (NUBB), where he earned his bachelor degree in Information of Technology. He has been employed at NUBB since 2011. He received a Grand Award from The ASEAN undergraduate Conference in Computing (AUCC) - Thailand in 2015. He has also participated in several research projects and staff exchange programs with a Partner University in Indonesia as well as both national and international conferences both in Cambodia and overseas. In 2017, he received a ten-month scholarship under the ERASMUS program, funded by the EU to pursue his Master degree in Management at Masaryk University, Czech Republic. In June 2019, he attended a two weeks Advanced Training Course (ATC) on the development e-learning materials at Ghent University, Belgium. Mr. MAN has been contributing his knowledge in Erasmus+ Projects such as CONSEA project, TLSCC project, GREENCAP project, IND 4.0 and INOWASIA. Beside this, he had plenty of experience in communication, events organizing and information dissemination. He loves to travel and is very much at home in multicultural environments.
Mr. MAN is the responsible for technical work of the project, especially for WP5 on dissemination and exploitation of project activities.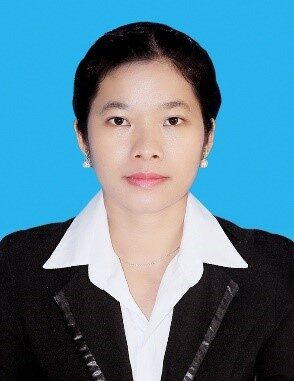 Nangsamith EACH
Mrs. Nangsamith EACH is currently working as Master Program Coordinator at the Graduate School of the National University of Battambang (NUBB), Cambodia. She earned Bachelor of Art in English Literature from the National University of Battambang in 2015 and received her Master's Degree in English Language Studies in 2020 from Suranaree University of Technology, Thailand. Her current field of studies are Curriculum Design and Development, Language Testing and Assessment, Teaching Methodologies, and Technology Enhanced Teaching and Learning. Ms. EACH has been a member of several capacity building projects such as GREENCAP and Ind 4.0 project. In 2021, she has participated in advance training course "Graduate Certificate in Teaching and Learning in Higher Education" under the World Bank project. Additionally, Ms. EACH has published an article and presented in international conferences contributing to the English Language teaching and learning in Cambodia. Besides, she has plenty of experience in event organizing and communication skills in local and international stage.
Ms. EACH assists project manager on administrative work to prepare the reports, supporting documents, time sheets, and other related logistic arrangement.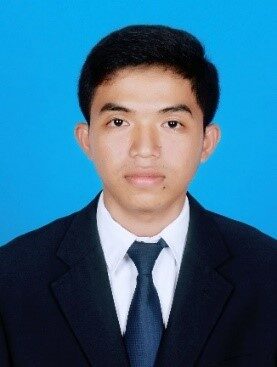 Sopheaktra HIEN
Mr. Sopheaktra HIEN is currently PhD Program Coordinator of graduate school at the National University of Battambang (NUBB), Cambodia. He earned his Bachelor of Art in Khmer Literature from Royal University of Phnom Penh (RUPP) in 2015 and received his Master Degree in Linguistics in 2020 from Naresuan University (NU), Thailand. His current field of studies cover Ecolinguistics, Anthropology linguistics and Cognitive Linguistics. Mr. HIEN has been working as member in capacity building project such as Erasmus+ Greencap and Asia-Pacific Network that related to sustainable development and climate change. Last but not least, Mr. HIEN has published research article and conference proceeding contributing to the Khmer language and culture.
Mr. HIEN assists scientific coordinator to lead WP1 on reviewing existing curricula in the related field of water and support the implementation of new courses in existing master programs at NUBB.