Congratulations to Dr Tran Dinh-Trinh and his team from the VNU Key Lab. of Advanced Materials for Green Growth (Hanoi University of Science, Vietnam) for their new publication in Science of Total Environment , an international multi-disciplinary natural science journal for publication of novel, hypothesis-driven and high-impact factor (10.75) :
https://doi.org/10.1016/j.scitotenv.2023.164358
A novel tertiary magnetic ZnFe2O4/BiOBr/rGO nanocomposite catalyst for photodegrading organic contaminants by visible light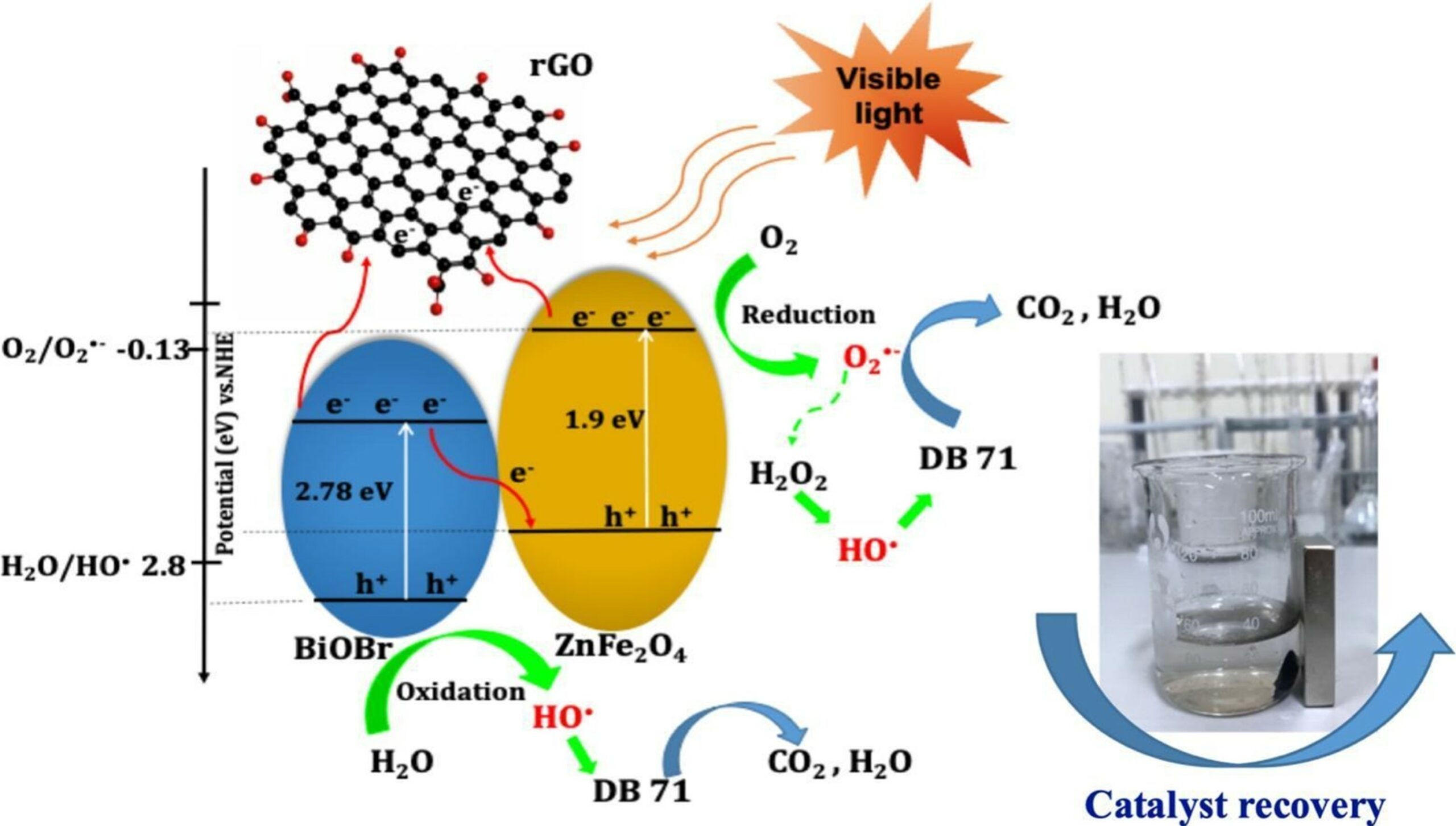 In this paper, the authors introduce a novel tertiary magnetic ZnFe2O4/BiOBr/rGO visible light-driven photocatalytic system successfully synthesized from graphite, bismuth nitrate pentahydrate, iron (III) nitrate, and zinc nitrate precursors. The produced materials were characterized regarding micro-structure, chemical composition and functional groups, surface charge properties, photocatalytic characteristics, especially well adapted to treat polluted dye waters.
INOWASIA is an Erasmus + Capacity Building Higher Education project that promotes a joint action of 11 organisations across 5 countries (Cambodia, Laos, Vietnam, France and Spain) to train a new generation of water professionals in Southeast Asia. More info