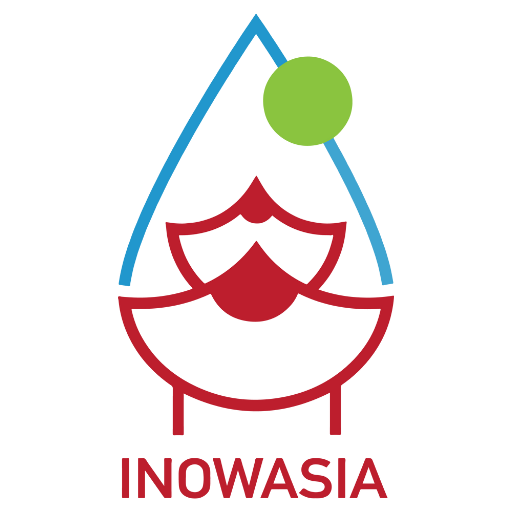 Introducing INOWASIA's e-Learning Platform: Expanding Access to Water Management Education
We are delighted to announce the launch of the INOWASIA e-Learning Platform, a significant step towards expanding access to water management knowledge. Developed in collaboration with our Academic Professional Committee (APC) and esteemed partner institutions, this platform offers international access to anyone passionate about water management.
Sharing Basic Knowledge About Water Management
The INOWASIA E-Learning Platform offers an extensive selection of courses that focus on fundamental aspects of water management. These courses have been meticulously crafted by experts from our partner institutions, ensuring that you have access to the latest, most relevant information in the field. Some of the courses available include:
Introduction to Aquatic Ecology: Delve into the intricate ecosystems of aquatic environments, exploring the interplay of organisms, their habitats, and the broader ecological principles that govern aquatic life.
Basic Hydrology: Gain a foundational understanding of the movement, distribution, and quality of water in the natural environment, touching on topics like precipitation, runoff, and groundwater.
Biological Approach for Water Quality Analyses and Monitoring: Learn how to utilize biological indicators and methods to assess and monitor water quality, including the use of aquatic organisms as bio-indicators.
Chemistry for Environmental Engineering: Explore the essential principles of chemistry applied to environmental engineering, addressing topics such as chemical reactions in water treatment and pollution control.
Introduction to Natural-Based Solutions for Wastewater Treatment: Discover innovative and sustainable approaches for water treatment, including the use of natural systems and processes to improve water quality.
Natural Services, Ecological Engineering and Biodiversity Conservation: Learn about the vital ecosystem services provided by aquatic environments and strategies for their conservation and sustainable management.
Wastewater Treatment Systems: Gain insights into the science and technology of treating wastewater, addressing the various processes and methods used to ensure safe disposal or reuse.
Drinking Water Treatment: Explore the fundamentals of providing safe and potable drinking water to communities, covering treatment processes, regulations, and quality control.
Materials Applied in Wastewater Treatment: Explore the various materials and their applications in wastewater treatment processes, a critical aspect of water management.
Embracing a Global Audience with Multilingual Options Our courses are currently available in English, and we are actively working to expand the platform's language options to include Khmer, French, Laotian, Spanish and Vietnamese. This expansion will bridge language barriers, making the platform accessible to students from diverse linguistic backgrounds, broadening its accessibility and impact.
Accessible and Free for all At INOWASIA, we firmly believe that knowledge should be accessible to everyone. Therefore, the INOWASIA e-Learning Platform is entirely free of charge and open to anyone eager to expand their understanding of water management.
Earn a Certificate of Knowledge and a digital Badge Upon successful completion of our courses, you will receive a Certificate of Knowledge and a digital Badge. These recognitions validate your commitment to expanding your expertise in water management and will enhance your professional credentials highlighting your expertise to potential employers or collaborators.
We invite you to explore the INOWASIA e-Learning Platform and leverage the wealth of knowledge it offers. It is an inclusive hub of learning that welcomes individuals from across the globe. Join us on this educational journey, empower yourself with fundamental insights into water management, and become an advocate for positive change.
Stay updated as we continue to broaden our course offerings and language options. We eagerly anticipate your participation and contributions to this transformative educational community.
INOWASIA is an Erasmus + Capacity Building Higher Education project that promotes a joint action of 11 organisations across 5 countries (Cambodia, Laos, Vietnam, France and Spain) to train a new generation of water professionals in Southeast Asia. More info
This project has been funded with support from the European Commission. This publication reflects the views only of the author, and the Commission cannot be held responsible for any use which may be made of the information contained therein.
Project Number: 619225-EPP-1-2020-1-ES-EPPKA2-CBHE-JP
All Rights Reserved by INOWASIA 2021