INOWASIA at the 9th Water World Forum
Nature-Based Solutions in the centre of the World Water Forum 9 at Dakar, 21-25 March 2022
The 9th World Water Forum at Dakar, 21-25 March 2022, has highlighted the absolute need of water security for Human Beings, Living Beings and the Planet in a whole. Dramatic water use increases, demographic pressure and climate change are together further debilitating the ability of humans to survive and thrive. Save water is an obligation.
Access to affordable water-efficient irrigation technologies, water management methods and climate smart tools, information, institutions, education and practices are critical for increasing the sustainable incomes and climate resilience of smallholder farmers, while maintaining the health of critical water resources. New technologies including irrigation, water management, information, communication, financing technologies and education are accelerating what is possible.
INOWASIA innovative education platform in Southeast Asia has been presented in the Ordinary Session 2E3 "Innovative technologies and productive waters" (Monday 21st March), coordinated by D. Orange from IRD. The approach of Living Lab supported by INOWASIA will demonstrate how innovative technologies (IOT, NBS) could be mobilized to perform the inclusive demand to develop the new water-related jobs.
Then INOWASIA has been introduced the Special Session SS35 from FAO "Agroecology and Irrigation" (coordinated by V. Gillet, Wednesday 23rd March). It has been demonstrated that l'Agroecology and the irrigation systems are not incompatible. We must reconcile the challenges of food security and environment with the challenges of food production. It must be included in the political agenda.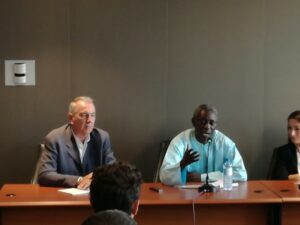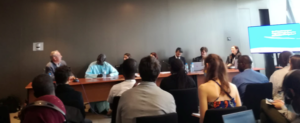 At last, on Thursday 24th March in the session 2E1 "Agroecology in action" coordinated by D. Orange from IRD, the research actions within living Lab platforms of some research projects (Santé&Territoires funded by OneHealth with CIRAD and partners, INOWASIA funded by Erasmus+ with University of Girona, IRD and partners, GIREL funded by the French Agency for Development with GRET and partners) have highlighted the need and success to involve all the stakeholders related to water use in the co-construction of innovative solutions for a sustainable development and an equitable empowerment.
Session «Agroecology in Action»
See full Youtube video report