INOWASIA training for students at Souphanouvong University reached 1,554 people in few days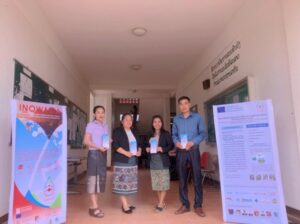 Souphanouvong University (SU) in Laos, one of INOWASIA partners, has sucessfully organized a training session on water contamination analysis to the postgraduate students majoring in agriculture and forestry environment, on 27-28 July 2022.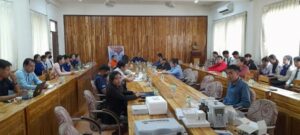 The SU's associate partners including provincial and district departments of natural resource and environment, provincial water supply enterprise, and district office of agriculture and forestry have also participated in the event.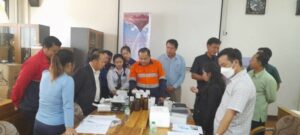 It was the opportunity to present the INOWASIA purpose and concrete current objectives for high education in Laos, and further in Cambodia and Vietnam with the support of the universities of Girona and Barcelona in Spain, Toulouse and Montpellier in France.
The post of this activity published in facebook account of INOWASIA (https://www.facebook.com/INOWASIA ) has reached more than 1,500 people in few days !
It's a great encouragement for the INOWASIA project team !!!
INOWASIA is an Erasmus + Capacity Building Higher Education project that promotes a joint action of 11 organisations across 5 countries (Cambodia, Laos, Vietnam, France and Spain) to train a new generation of water professionals in Southeast Asia. More info
Follow us @INOWASIA (Facebook & LinkedIn) #INOWASIA (Twitter)