The 11th March 2022 the final session of Problem Based Learning was held for the teachers from INOW Southeast Asian universities (Institute of Technology of Cambodia, University of Battambang of Cambodia, National University from Laos, Souphanouvong University from Laos, Hanoi University of Science – Vietnam National University, and Can Tho University from Vietnam).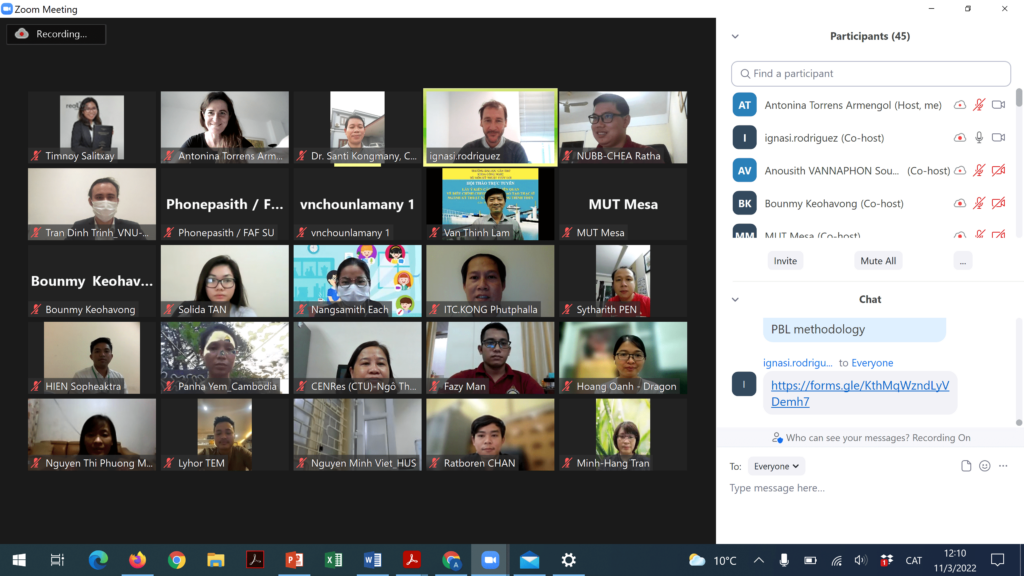 A total of 60 professors of diverse disciplines of the Asian universities participated in the course taught by professor Ignasi Rodriguez-Roda (Udg) , expert in application of Problem Based Learning methods in water domain. This session was the last of the INOWASIA free virtual course aim to learn the theory and practical aspects to design and implement Problem-based learning courses in the field of water and environmental resources.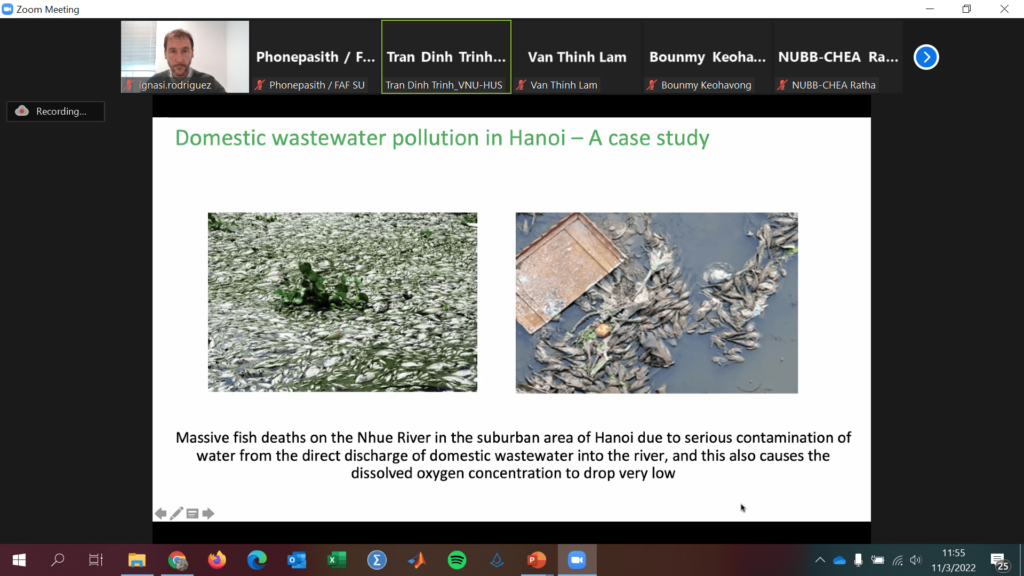 Representative from each country and institution presented the work carried out by groups of professors. Mut Mesa and Chrea Socheat (from ITC and NUBB, Cambodia) explained the Application of agro-waste for sustainable construction materials in Cambodia and a PBL course about Water quality management. Vanseng Chounlamany and Anousith Vannaphon (from NUOL and SU, Laos), presented a course about Water quality management and one about Pollution. Finally, Dang Nhat Minh and Lam Van Thinh (from HUS-VNU and CTU, Vietnam), explained Domestic wastewater pollution in Hanoi: a case study and Integrated Water Resources Management.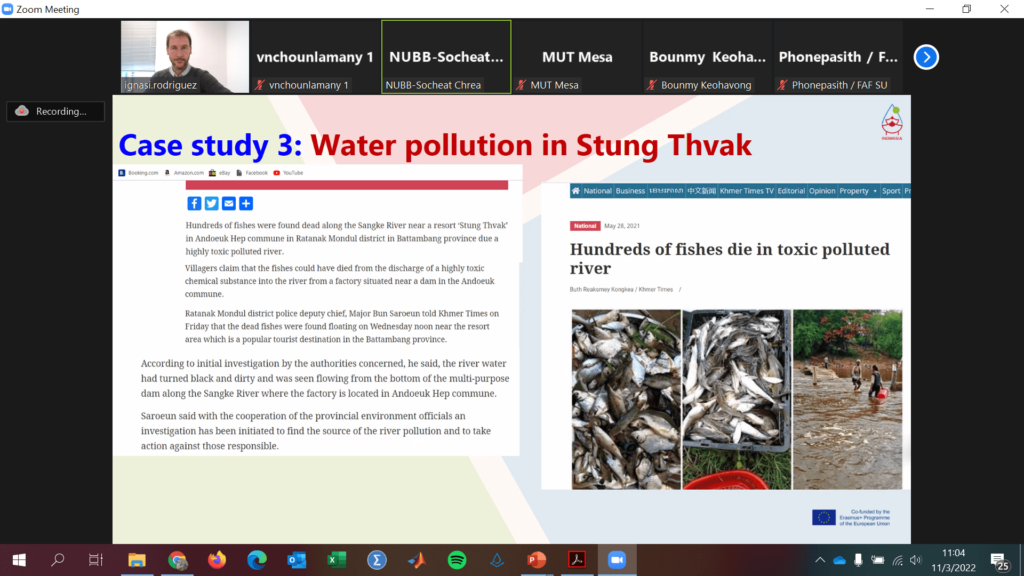 All the participants who attended the sessions, participated actively and passed the final test will obtain an official diploma issued by UdG.