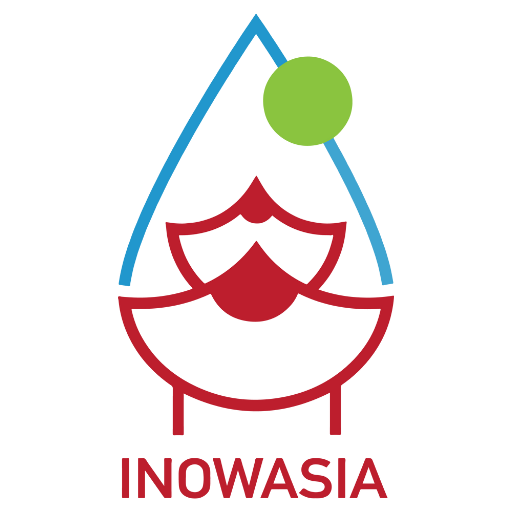 INOWASIA collaboration with WASEC Erasmus+ project about "Innovation on Water Education"
The #INOWASIA partner Solidarity Foundation of the University of Barcelona (#FSUB) participates in the "Innovation on Water Education" program co-funded by WASEC Erasmus+ project.
Within the activities of Internationalising the Joint Master program in Water Sciences Innovations, and e-Master Water Resources Engineers, a collaboration between the University of Barcelona and the Palestine Technical University Kadoorie-Tulkarm has been established.
The Innovation on Water Education Master for students of Jordan and Palestine was co-funded by the WaSec Erasmus + project.
In the academic course 2022/2023 and with the participation of 24 students from both Palestine Technical University Kadoorie-Tulkarm and Al-Quds University Abu-Dees, Dr. Antonina Torrens from FSUB conducted the online course "Integrated Water Resources Management". The activity is sponsored through the project entitled "Empowerment, advocacy, innovation and the fight against climate change of Palestinian women's cooperatives", a joint project with Associació Catalana per la Pau and Fundació Solidaritat UB, funded by the Agència Catalana de Cooperació al Desenvolupament (ACCD).
Sources: https://www.facebook.com/profile.php?id=100063771242064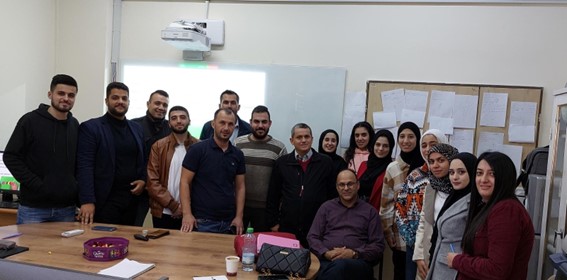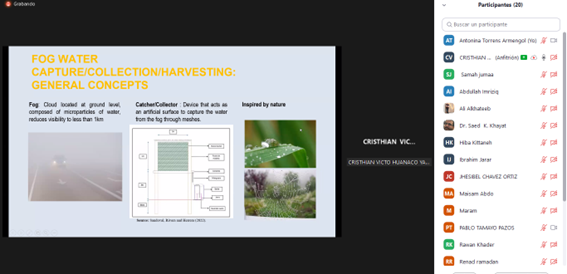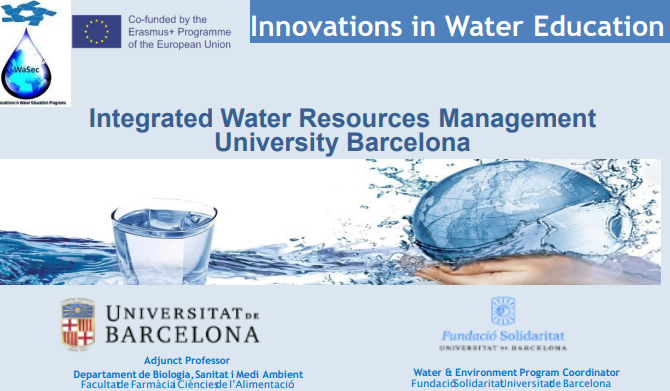 INOWASIA is an Erasmus + Capacity Building Higher Education project that promotes a joint action of 11 organisations across 5 countries (Cambodia, Laos, Vietnam, France and Spain) to train a new generation of water professionals in Southeast Asia. More info
This project has been funded with support from the European Commission. This publication reflects the views only of the author, and the Commission cannot be held responsible for any use which may be made of the information contained therein.
Project Number: 619225-EPP-1-2020-1-ES-EPPKA2-CBHE-JP
All Rights Reserved by INOWASIA 2021